PAC International provides decades of service to PA State Police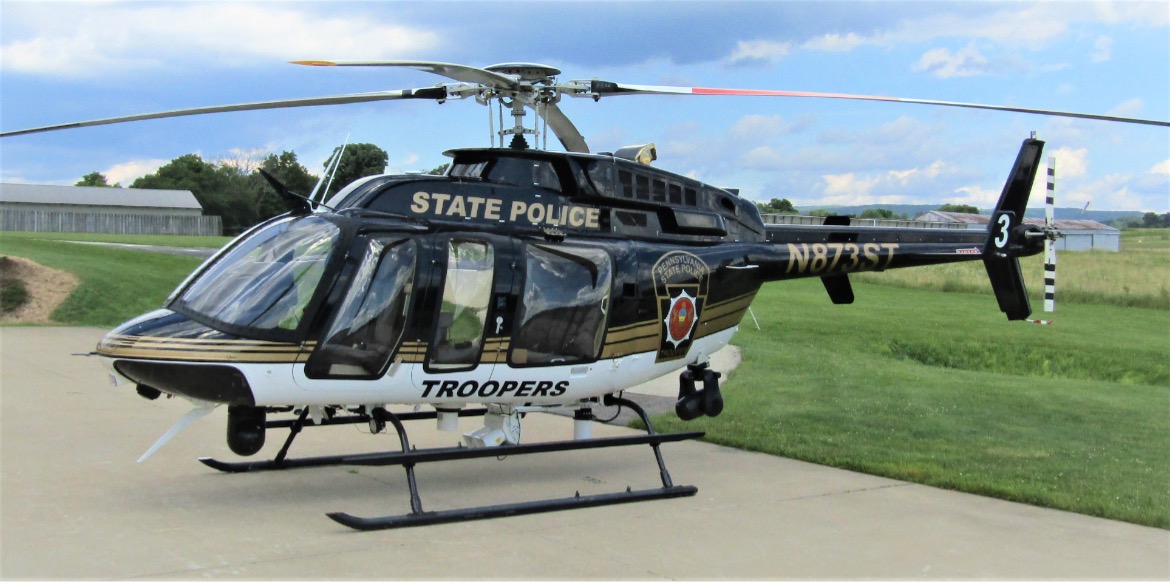 October 5, 2022
PAC International has been providing full-service support to the Pennsylvania State Police Aviation Section for over three decades and looks to continue this service long into the future.
As an authorized FAA Part 145 Repair Station and Bell Helicopter Customer Service Facility PAC has completed several new aircraft completions, many mission equipment upgrades, and ongoing scheduled and unscheduled maintenance for PSP for over 30 years.
"We have the utmost respect and appreciation for the dedicated troopers that provide this front-line service to our state," said Dayna Wahl, Director of Administration at PAC. "We are committed to providing them with the highest level of service to keep them flying safely!"   
PAC International, officially known as Paradigm Aerospace Corporation, is a subsidiary of Metro Aviation, Inc. PAC's capabilities range from maintenance and sheet metal/composites to avionics, paint, component repair, and overhaul. With more than 40 years of experience, PAC delivers high-quality services that exceed requirements and expectations.
The Pennsylvania State Police entered the law enforcement aviation community in the fall of 1968. In 1969, the Aviation Section purchased two Bell Model 47 Helicopters and assigned six pilots to the Section. Since then, the Section has grown to over thirty Trooper pilots and full-time mechanics, using six helicopters and two airplanes statewide.
The Aviation Section of the Pennsylvania State Police provides aerial support to all federal, state, and local law enforcement agencies within the Commonwealth and assists in other non-emergency situations, including major civic and sporting events.