PAC International to customize Bell 407GX for University of Utah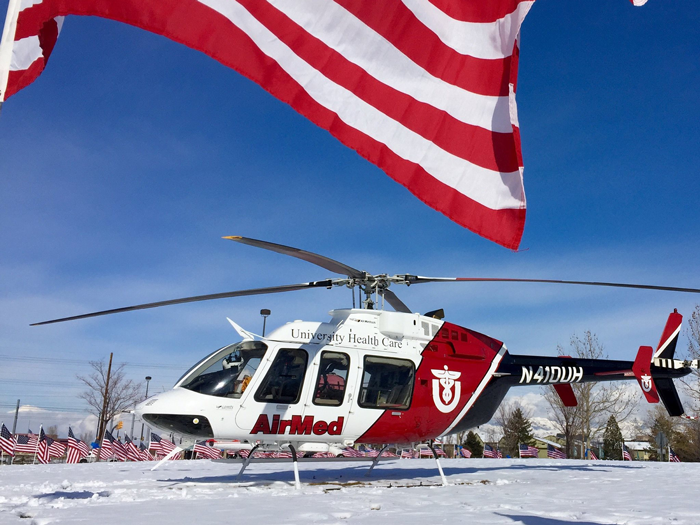 March 2, 2016
PAC International has been awarded a contract from the University of Utah's AirMed program to provide an EMS interior for their Bell model 407GX. This contract will include the installation of a custom LifePort / PAC medical interior, exterior paint, communication upgrades, autopilot, air conditioning and bleed air heat. This project will be completed with equipment and support from a variety of vendors to include Lifeport, Air Comm, Genesys, Paravion, Technisonic, Honeywell, Garmin, Dart, AAI and ASU.
"PAC International has customized and completed hundreds of helicopters for more than 25 years and has always specialized in providing the customer with the configuration they desire," says PAC Completion and Projects Manager, Marty Blough. "We have always worked with our customers to give them the custom configuration that works best for them, instead of offering only option A or B. With safety and FAA certification as our primary guide, we strive to provide the desired equipment and configuration that these dedicated teams require in their commitment to saving lives."
PAC International, a Metro Aviation company, has a world-wide reputation for providing a wide range of innovative, customer-focused, high quality helicopter completion and customizing services on Bell, Airbus, Agusta, Sikorsky and MD Helicopters. They have established a reputation for providing state-of-the-art services in helicopter painting, custom interior fabrication and avionics installations, and PAC has a long history of providing customized medical interiors to meet its customers' mission-specific profiles.
AirMed was established in 1978, as the eighth air medical transport program in the nation. They transport trauma, burns, medical, pediatric, neonate, high-risk OB, and cardiac assist device patients 24 hours a day with six helicopters and two airplanes placed throughout northern Utah and Wyoming.