PAC International delivers Bell 407GX to AirMed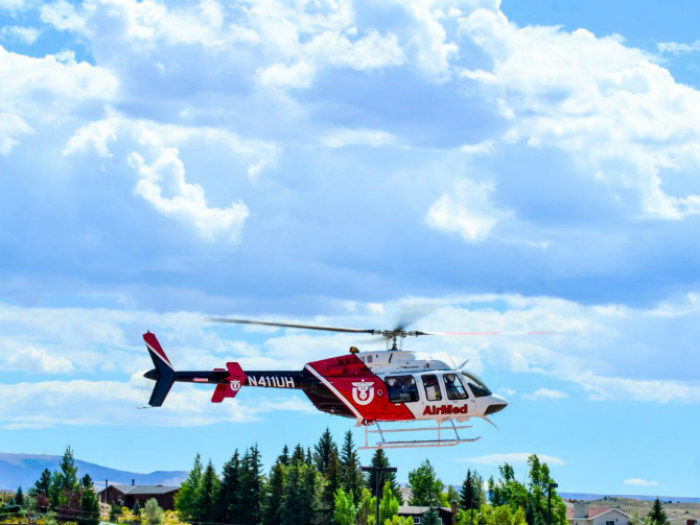 September 8, 2016
PAC International (PAC), a Metro Aviation company, has delivered a fully customized Bell 407GX to the University of Utah's AirMed program, located in Salt Lake City, Utah. Established in 1978 as the eighth air medical transport program in the nation, AirMed provides care throughout northern Utah and Wyoming.
The new addition to the fleet is outfitted with a custom LifePort/PAC medical interior, modified cockpit to allow for night vision goggle (NVG) capability, audio and FM communication system, autopilot, radar altimeter, air conditioning and bleed air heater. The BH407GX also has snow baffles and bear paws for landing in snow and ice.
"The team at PAC provided us with excellent customer service throughout the aircraft completion project. Our aircraft was completed on time and within budget, providing our program with an aircraft ready to be place into service within the established time frame," said AirMed Program Manager Frankie Hurst. "I would not hesitate to work with PAC again on any aircraft completion project. Their attention to detail and years of experience has provided our program with the configuration needed to continue operating safely."
AirMed uses state-of-the-art equipment for their ER in the sky, including invasive line management and intra-aortic balloon pumps, as well cutting edge airway technology. "We work closely with our customers to ensure a true custom configuration, never asking them to choose from preconfigured options that may limit their ability to provide the level of care they are known for in their communities," said PAC Completion and Projects Manager Marty Blough. "AirMed is on the forefront of air medical transport and we were able to provide them with the modifications they needed to remain at the top of their class."
PAC has a worldwide reputation for providing a wide range of innovative helicopter completion and customizing services on Bell, Airbus, Agusta, Sikorsky and MD Helicopters.